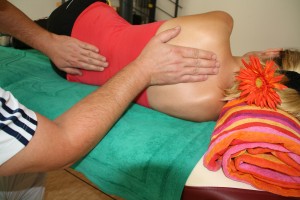 If you have lower or upper back pain, then our gentle chiropractic treatments are exactly what you need.
Our professional and highly trained chiropractors have treated hundred of patients with both acute and chronic back pain with positive results.
Two and three years after patients with back pain were treated by chiropractors, they experienced far less pain than those who were treated by medical doctors." -British Medical Journal, 1990
Back pain is a growing concern here in Roma, as more and more people experience both upper and lower back pain from work related injuries, stress, tension and sporting injuries.
Often the solution is fast and simple – with results showing within just a few chiropractic treatments. At our Chiro clinic here in Roma, we look after you with gentle massage before any chiropractic manipulations.
Give us a call and see if we can help relieve your pain